Staphylococcus Aureus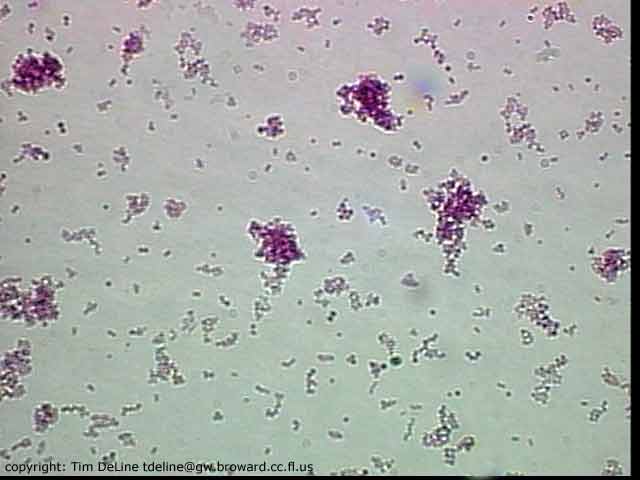 Staphylococcus aureus is a Gram-positive, spherical bacteria that occur in microscopic clusters resembling grapes. S. aureus colonizes mainly the nasal passages of humans, but it may be found in most other anatomical locations.

Staphylococcus aureus forms a fairly large yellow colony on rich medium; S. aureus is often hemolytic on blood agar; Staphylococci are non-motile, non-spore forming facultative anaerobes that grow by aerobic respiration or by fermentation that yields principally lactic acid. The bacteria are coagulase-positive and catalase-positive. S. aureus is a mesophile, with a heightened resistance to heat. S. aureus can grow at NaCl concentrations as high as 15 percent, as well as at high concentrations of acid. S. aureus is resistant many antibiotics and disinfectants.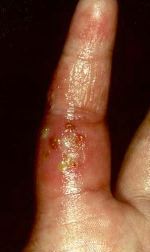 Staphylococcus aureus causes a variety of suppurative (pus-forming) infections and toxinoses in humans. It causes superficial skin lesions such as boils, styes and furuncles; more serious infections such as pneumonia, meningitis, and urinary tract infections. S. aureus is a major cause of hospital acquired (nosocomial) infection of surgical wounds and infections associated with indwelling medical devices. S. aureus causes food poisoning and toxic shock syndrome. The toxins mostly responsible for causing these infections and diseases in humans are the superantigens and alpha-toxins. The alpha-toxins oligomerize to form pores in the host cellular membrane, allowing cellular contents to leak into the extracellular matrix. The superantigens, consisting of enterotoxins and the toxic shock syndrome toxin, are responsible for S. aureus-related food poisoning and toxic shock syndrome, respectively. (See Figures 1 for how alpha-toxins and superantigens work)




Protein Structure:

Structure of alpha-toxins, one of the major components of S. aureus's toxicity and pathogenesis to humans.
Toxic Shock Syndrome Toxin 1 (TSST-1):