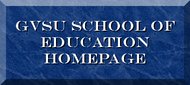 The Future Police and Educators Association (FPEA) is a non-profit, non-political student organization that is dedicated to the professional development of its members in the Criminal Justice and Education fields. We accomplish this by bringing the two majors together in an environment that allows participation in group activities such as community service, fundraising, participating in events, and networking with other professional organizations. In addition, we provide our members with an environment where we can discuss current events relating to both or individual fields, and provide intellectually stimulating events such as having guest speakers visit and speak about issues that concern their particular field.

Welcome to the FPEA website. You can easily navigate through this site by using the buttons to the left. If you would like to be notified of any updates to this website, please click Be on the Contact List and enter your e-mail address. Also, if you would like to comment on this website or give us any suggestions, click on Idea Box. Your feedback is welcomed and appreciated. Our group will be meeting once a month on a Wednesday in Kirkhof. The FPEA is an excellent opportunity to meet and network with your peers in the field that you will be going into.
The FPEA is now utilizing Blackboard©, which is available to members and guests. This is located under your organizations when you sign in on blackboard.
Not a member of the FPEA? Register Now and attend our meetings to meet people in your future field, discuss interesting topics, get involved in your community, and have a good time.