A Short Visit to El Salvador
Created June 11, 2003.


A typical country side scene.
After two trips to El Salvador with Grand Valley State University's School of Social Work in spring of 2002 and 2003, I have been able to compile some of my impressions of a beautiful and resilient people. The El Salvadorans have suffered much under the rule of their own government. After my first trip I felt committed to be a bearer of "the truth". I hope to begin to scratch the surface of that truth in this web site.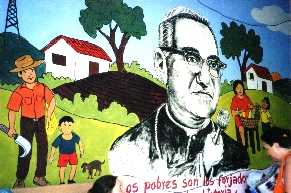 Though not canonized yet by the Vatican Monsignor
Oscar Romero is the peoples choice for patron
saint of El Salvador. He stood for the poor and
oppressed of El Salvador. I believe it was because of
his defense of the oppressed that he was assassinated.
Click on picture to find out more.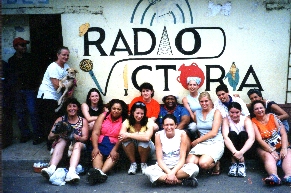 Radio Victoria keeps the local people of Victoria,
Santa Marta, and surrounding area informed on
issues of importance in the world. They do this
by running many public service announcements.
Any questions about Radio Victoria? Contact
Christina at cs-ww@netcomsa.com
To Learn More About the People of El Salvador Click Below