Contact

E-Mail Me by clicking on Picture Below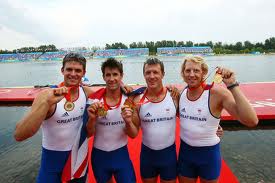 ---
Notable Quotes

"We're trying to teach the rowers that every day is a challenge. Turn the corner early and lose 10 meters, it makes a difference; you must find that bit extra in each session. If you're not doing it, there will be some other guys (or team) who will do it. Nobody can just push a button and win."
Jurgen Grobler, Head Coach
British National Rowing Team
---
Old Sanskrit Text: Written over 2000 years ago:


"Yesterday is but a dream, tomorrow is only a vision. But today, well
lived, makes every yesterday a dream of happiness, and every tomorrow a
vision of hope. Look well, therefore, to this day, for it is life, the
very life of life,"
" I pray that each of us lives well today, making the best of our time
for the benefit of others as well as ourselves. If we do this we
remember this day with happiness. And it will give us, and those we
serve a future of hope."
---
Inches Speech
Famous inspirational Speech that was developed and enhanced for the sport of Rowing. About the greatest rowing speech.